Hey, I am not out here saying GoPros aren't great, they are. But maybe you want to try something else. Or maybe there is something out there that better fits your needs. Either way, here are the best ones that are battling GoPro for the crown:1Rylo 360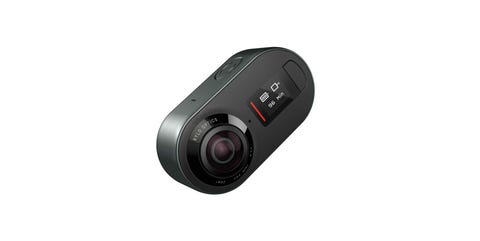 RYLO$499.00 $395.84 (21% off)BUY NOW
The first two crazy numbers about this guy are 360-degree filming and 5.8K resolution. The accompanying app means that you can direct the focus of your 360-degree video after the fact. Want to pan between a few points? Go for it. Want to follow your buddy mountain biking ahead of you, then pan as he tumbles and you fly by? Just set the app to follow the guy on that bike. You will have to buy a waterproof case though if you're going to get those surf shots.2Sony FDRX3000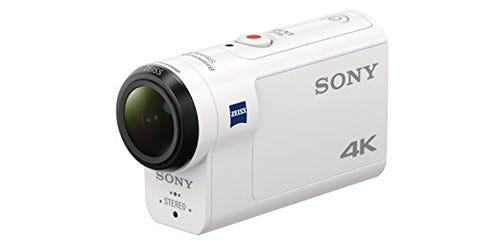 SONY$348.00BUY NOW
Looks like your dad's old handheld cam, but way smaller with the benefit of years of Sony innovation. The Exmor R CMOS sensor helps with low-light shooting, BIONZ X image processor for smooth 4K shooting, and a Zeiss lens cause its all about the glass. Splash and freezeproof, and has cool accessories like a finger loop grip and Live-View remote that acts as a viewfinder you can strap to your wrist.3Kodak PixPro Orbit360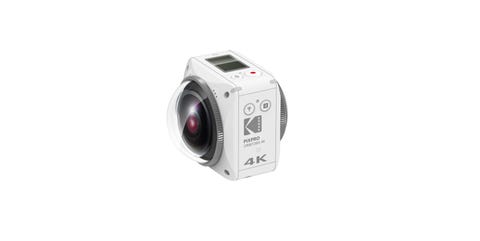 KODAK$349.99 $224.99 (36% off)BUY NOW
<!— webpokerrabbit.club Mobile responsive ad block —>
Another 36- degree camera, but this one has some unique features. The two lenses are offset, so if you don't want to shoot 360, you can go to one lens for a 235-degree 4K shot, a nice flat shot, or the other lens for a 197-degree ultra-wide 4K fish-eye-style shot. Rad if you're shooting skateboarding vids.
YI Technology 4K Action Camera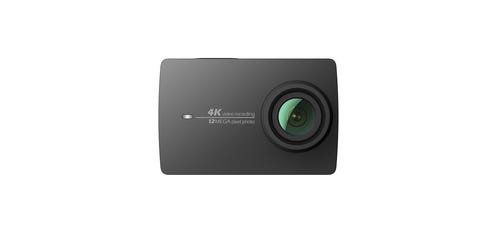 YI$115.00BUY NOW
This camera provides 30 fps stills at 12 MP, in-camera stabilization, and reduced fish-eye. The screen is over two inches on the back and battery life stretches to two hours when shooting in 4K—all for just a touch over $100.5Olympus Stylus Tough TG-Tracker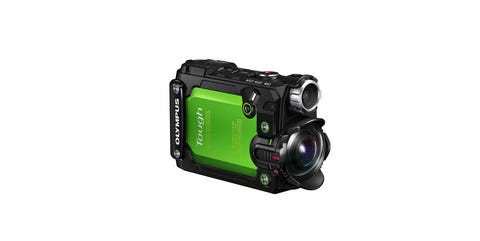 OLYMPUS$229.00BUY NOW
This guy looks like an FJ Cruiser and shoots 30 fps 4K filming and 60 fps at 1080p. This guy is tough out of the box, ready for drops from seven feet and dives into nearly 100 feet of water. But you can take home more than photos and videos. In the right mode, you can download the location, altitude, direction, and temperature with the camera's built-in sensors.6Google Clips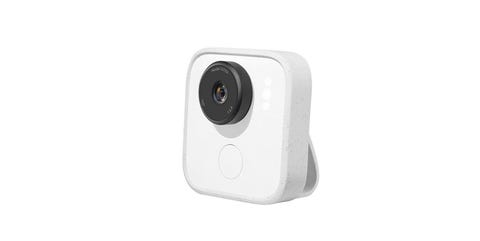 GOOGLE$169.48BUY NOW
This one is for the at-home adventures. This camera focuses on familiar faces, good lighting, and framing, which is kind of creepy but does allow the camera to take photos on its own when someone wanders into frame perfectly. This guy is tiny and light so you can "clip" it somewhere and let it do its thing. It also doesn't connect to the internet until you choose to download your photos, so there's no reason to worry about security. It's really more of a camera than a video recorder, but maybe that's all you need.