The basics tenants of smartphone design weren't radically challenged this year. It's still a glass rectangle with some form of authentication via fingerprint or face shape, with a front- and rear-facing camera system.
But 2018 brought a few exceptional releases. Here are the new models worth a closer look.Apple iPhone XR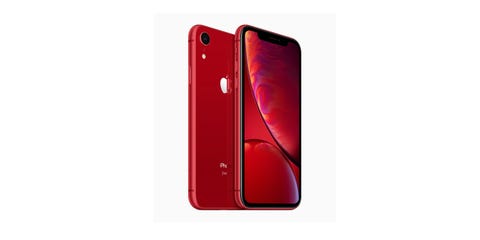 $749.99BUY NOW
A "budget" iPhone is a contradiction. If price is the concern, there are much cheaper Android options than even the cheapest iPhone. Blame that for slow sales for the XR. But from our testing, the XR is the iPhone to buy for just about anyone who wants a new Apple device, but doesn't neet the flagship four-figure iPhone XS. The XR has the same chip, same memory, same Face ID as the XS, but, among other minor concessions, without a telephoto second camera lens (you'll only notice this if you take lots of 2x zoom photos) and  an LCD screen instead of an OLED. Unless you regularly watch 1080p HD videos, you'll be hard pressed to notice the difference. Plus, colors!
If you're still skeptical of Face ID, or want to spend as little as possible for an iPhone, Apple still sells the excellent iPhone 7 and 8. Both have warranties and both will run smooth thanks to iOS 12's speed improvements for older devices.Google Pixel 3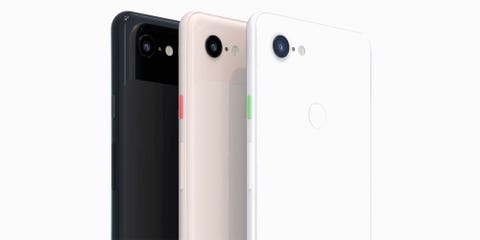 GOOGLE$899.99BUY NOW
Our favorite Android phone, partly for the kind of novel functionality that only Google can do. For example, the new Pixel will prompt callers to identify themselves and show you a real-time transcription, so you can ignore spam calls. Most importantly, the 3 retains the Pixel's title of the best smartphone camera you can buy.OnePlus 6T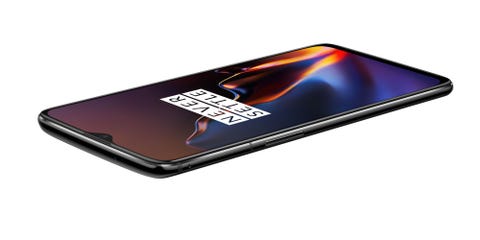 $699.00BUY NOW
For the last year or so, OnePlus has been making the most powerful budget Android phones you can buy. The new 6T is great for the same reason: it packs industry-top performance into a $600 phone. Its coolest trick is an under-screen fingerprint scanner, which preserves the phone's thin bezels without requiring an expensive face-scan system.ADVERTISEMENT – CONTINUE READING BELOW
<!— webpokerrabbit.club Mobile responsive ad block —>
Samsung Galaxy Note 9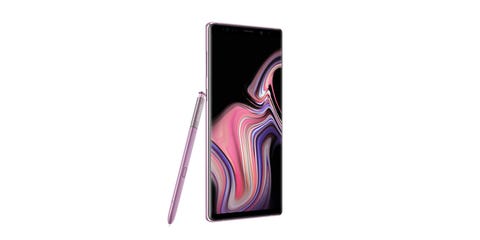 $820.00BUY NOW
The Note9 is an under-appreciated powerhouse, with industry-top specs, a huge battery, and, yes, a headphone jack. Our favorite: the X20 LTE modem, which means download speeds up to 1.2 gigabits per second. Real-world users won't hit those numbers yet, but the speed bump is still noticeable with the right carrier. Another function unique to Samsung phones is that you can plug it straight into an external monitor and use it like a scaled-down computer. It's a functionality we hope more companies adopt.Huawei Mate 20 Pro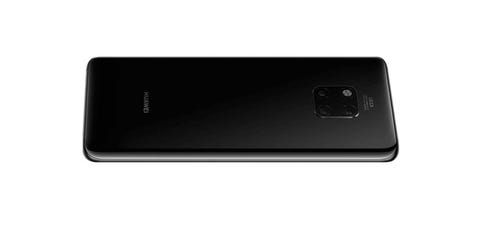 HUAWEI$1,096.40SHOP NOW
This phone manufacturer is in the news for other reasons (its CFO was arrested, it lost a contract with AT&T, and U.S. intelligence agencies said in a testimony that Chinese smartphones were a security concern). Bad news aside, the company has produced an impressive Android device. First, it has three rear-facing cameras with 40-, 20-, and 8-megapixel resolutions, plus a front-facing wide-angle 24MP camera. It also has a fingerprint scanner under the front display, like the 6T, and a facial recognition system on the front-facing camera to unlock the device.
The Mate 20's massive 4,200 mAh battery affords it another cool feature: if you have another phone with wireless charging, the Mate can recharge that phone. Hold it underneath an iPhone X, and it'll transfer some of its juice.


Oppo Find X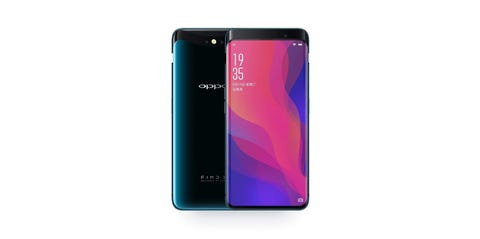 $779.00BUY NOW
How do you show up the rest of the smartphone industry? Find a needlessly complicated way to get rid of the notch on the front. When you want to take a photo, a motor slides up to reveal the front- and rear-facing cameras. The tradeoffs are conveniences like a fingerprint reader, and adding a motor anywhere means more parts that can fail. But the result is a phone that feels like the type of edge-less floating displays of sci-fi movies. Face-recognition unlocking, even with the motor raising and lowering, is still pretty quick, too. Watch for other manufacturers to take design ideas from this Chinese phone.